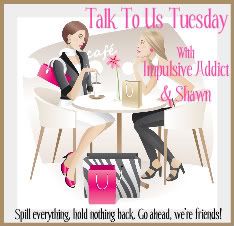 -Finally good news! We have a contract pending on our house. Now if only these people don't change their minds, we are good to close in November. Woosa!
-Davis is getting better at beating me in public. We had a come to Jesus talk. Is their a hotline for this?
-Last week was my anniversary. I love my hubby so, so much. I did think he forgot about it, but who's to know. He's a man and reminded me to book a sitter the day before. Go figure.
-I think with the weather getting fridgid in Oklahoma, that is an excellent reason to start house hunting. Otherwise, I don't know who is going to walk the dog. Throwing him in the back yard is much easier. Well...not throw. He's 80 pounds.
-There are no pictures today because I'm lazy.
-I am still surprising loving Tulsa. Be sure to check your pulse.
-I'm jumpstarting Beautifully Bronzed with a Groupon. I'm bracing myself. And also checking into Mother's Day Out for Davis pronto. I'm nervous and excited all at the same time.
-Have you liked me on Facebook yet? Go. What are you waiting for?!?
-I'm going to be having a giveaway soon. It may have something to do with A.C. Slater. Just sayin. Could be interesting so you're going to want to check it out. And get your scrunchy ready.
-I have taught Michael to use my spray tan machine. He says a little of his manhood has been taken away from him. But who else is going to spray me? I think Davis doing it would be a little odd.
-Speaking of teaching. When I got my new machine I practiced on Michael. He's hispanic. That was awesome.
-That's all for now, folks!! Have a great day!