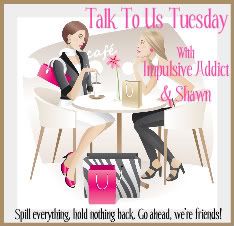 Oh Dear Mother Nature,
I have come to the conclusion that you are completely wasted lately, and I would really appreciate you putting the bottle down. I hope you realize that you have been drunk lately in Okla
freakin
homa
, and not California. I knew that when we moved here, we may experience some Wizard of Oz type weather, along with feeling like I'm in the North Pole, but earthquakes were not in that scenario.
Now, within the last 3 days, we have experienced 4 earthquakes. One being a 5.6 on the scale, which brings it to the biggest Oklahoma has ever had.
Umm
...yeah. Biggest, ever. Bottle down, lady! Then another last night at a 4.6. I talked with a girlfriend yesterday that lives in California, and she's not even having this much fun!
So, what was I doing when I got to experience the big one? It was Saturday night, so what else would I be doing? Plus, it was day light savings...one extra hour! I was out throwing down, of course! Getting my drink on with my girlfriend.
Sheesh
! Okay, fine. I was in my sweat pants on the couch, watching
tv
. (You know you're getting older when you look forward to more sleep and not more drinking) So, we are sitting there, and the couch is moving. And I don't mean fairly shaking from some bass downstairs, but like I put a quarter in the couch..shaking! We didn't know what to do. Aren't we supposed to stand in a doorway or something? I think I saw that on a movie when I was little. I think that's what we do. Should we google it? Crap! Let's just stare at each other instead. So, that's what we did. We stared at each other, freaking out, until it was over. We would do well together in a
disaster
situation.
So, this being said Mother Nature, please sober up soon. I think everyone here would really, really,
realllllllllly
appreciate it!
Sheesh
, lady. Now you're stirring up
tornadoes
here. Make up your mind.