I love checking out other people's blogs and on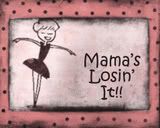 , her latest blog prompt I chose was 10 Reasons Why I Can't Sleep. I'm sure I could come up with about 20...but here are the ones off the top of my head
1)the most obvious...I have a newborn. While he is starting to sleep better at night, the child is like a baby Superman and breaks out of his swaddle every night! Yes, it even has Velcro and he still breaks out of it. When this happens, he screams.
2) My child pees every 10 minutes. When this happens, he screams. This is more waking up.
3) My mind just does not stop. I mean does not stop. I lay in bed no matter how tired I am and think of things I need to do, want to do, should have done, why won't the baby stop crying for goodness sake?!
4) My husband is a snoring banshee. When he is exhausted from work, my Lord, I might as well sleep in the other room! Puh-leease man!
5) My husband thinks my pillows are his even though he has two underneath his head. Please don't touch me or lay on me. I have a baby laying on me all day. Thank you.
6) Is that a dog barking? Is that my dog barking? My dog howls so loud when he hears sirens and it doesn't matter what time of day/night it is. He's a special one. He's the same kind of dog as Old Yeller, but we all know how that movie ended.
7) I forgot to turn the air purifier on. I need some kind of white noise. I hate it being too quiet but can't sleep with actual noise. Yes, I'm a nut case.
8) I hate that my husband falls asleep at the drop of a dime and I'm laying there forever. Then that just upsets me.
9) Did I just hear the baby move?
10)Bottom line...yup. I'm pretty much just an insomniac.