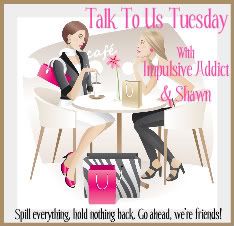 Going through this relocation, adjustment, and chaos to Tulsa leaves me sometimes feeling alone. I have Michael, of course, to talk to, but sometimes I just want my friends to be around. Luckily, I am over the upset and crying part of moving, so at least that is a positive. But I can't help but wonder...a lot....where the hell are my friends! I feel like I have hit the out of sight out of mind deal. Having some of these girls around almost weekly to hang out at the house and have a glass or wine, or go out for a night out.
I have a few really good friends that I know will always be there for me. No. Matter. What! A few of these girls don't even live in the same state as I do, but we can always talk and pick up like we see each other all of the time. They
truly
are amazing friends to have in my life.
Then there are the people that I saw a lot. Some I even grew up with. Do you just grow apart from someone (all of a sudden, when you're moving)? Realize you aren't that close after all? I will be at my house next week, and was hoping to get together with a few girls. But how can you ask if you don't talk. No returned texts, calls, messages. So this is telling me to not think about it anymore and waste any more energy on this. I want to be like, 'YO PEOPLE! I'm still here. I haven't died. Guess what, you can talk to me!'
I can't help but feel a little hurt, but I guess that's life. Expect the unexpected and keep your head up. I thank God for the wonderful friends that I do have in my life and cherish the close friends that I do have. I am slowly starting to meet people here in Tulsa and that is always reassuring.