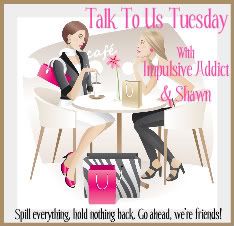 I've been talking about it for what feels like for freaking ever, and the time has finally come. We move to Houston this week!!!!! Like I said, I'm elated, over the moon, crazy excited! Even though we don't move into our house until the end of April, it doesn't matter. I can't wait to get there and start exploring the city. Try new restraunts, activities with Davis, SHOPPING, find a new church, meet new people....everything! So, I'm curious. Do I have any followers in Houston? Who is going to be my tour guide? Any takers? Come on, now. Don't be shy! And if I do have followers in Houston, then you have to help a sister out. With what, you ask? Well, don't worry because I'm going to tell you. I need to get my mobile tanning biz up and running sooner than later. If you're new to my blog, yes, that's what I do and I LOVE it! I'm an esthetician and go to people's homes and businesses and make them all bronzed up and beautiful. Hence my business name, Beautifully Bronzed. I am looking for a blogger in Houston to 1. do a review for me on a retail product (you know you want to) 2. help me spread the word. I'll give you a free tan when you host a party, or $10 off a custom tan with your choice of add on. 3. refer a friend and receive $20 off (can not be joined with tanning party) 4. tan 10 times and get a freebie! So who's up for the task? This is perfect with the warmer weather just around the corner!
If you don't live in Houston, but know someone that does, I would so appreciate a little word of mouth. Thank you in advance, ladies!!
I'm sure I'll also be updating a lot about the house process. It's seriously my dream home! White picket fence in the front yard, white kitchen cabinets, tons of windows for LOTS of light (who wants to sit in a dark room. Blech!) built ins, wine bar. Yes, they knew I was coming and are throwing in a wine bar. Hellllooooo people! Perfect? I think yes.
Hope everyone has a wonderful day!!!