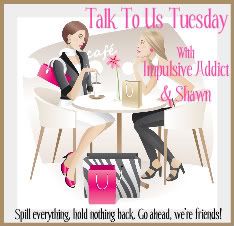 I seriously can't
believe
that it is already 2012! Where is the time going?! Wow, I say. Wow! I always attempt at making new years resolutions, but they mostly turn out about the same. You know, lose weight, go to the gym. Etc, etc. I want to be reasonable this year. I go to the gym all the time, so I can't say go to the gym. This year I want it to be about bettering myself. So for me, 2012 is all about becoming a better me.
Better myself by working out BETTER! Even though I go to the gym almost everyday, I could always step up my workouts and kick it into high gear.
I look awesome, right!!?? Yeah, lots of hard work!! Okay, fine. I would take a half an ab that looked that good! A girl can dream.
Take time for myself!! I need to relax more, that's for sure. Whether it's getting a massage (daily, please!) or taking an hour to go to lunch with a friend, I need to unwind.
I would also like to work on being a better wife. I'm not saying that I think I'm a bad wife, and if someone (eh hem) is complaining, he's doing a good job of keeping it to himself.
I also don't mean be the stereotype 50's housewife and greet my hard working man at the door with a scotch and paper.
Because
, really, who are we kidding here. However, I do mean that I want him to know how much I appreciate all of his hard work that he does to provide for our family. Know that he is also stressed out as well, and
does
such a good job of keeping his cool. That he works hard for us and has the strongest work ethic of anyone I know. He's my rock and together we roll! Oh yeah, baby.
To be a better mom. Give more kisses, more hugs, more tickles, and more cuddles. Well, in a perfect world I would love that. Davis however, probably won't allow that, but I can sure try. Turn my phone and computer off more when he's up and focus more attention just on him. More arts and crafts with him. Try not to think about all of the laundry and cleaning that should be done, and just have some fun with him. Life is too short and my little man is only going to little for so long.
Something else to better myself, and that is really important to me is to better my relationship with God. In hopes that we can get somewhere and STAY somewhere, I would love to find a church that I can attend. I have too much to be thankful for and am extremely blessed in my life. I feel I have will find more peace in my life and be less stressed.
Volunteer to help others. Again, if we could get somewhere and stay
somewhere
, I am going to start signing up again for volunteer work. My dream would be to help at a children's hospital. I would love to read books to children and try to put a smile on their sweet faces.
So, in a nutshell, I want to Be a Better me!! So these are my resolutions that to me, seem very doable and very reasonable. Come on 2012, BRING IT!