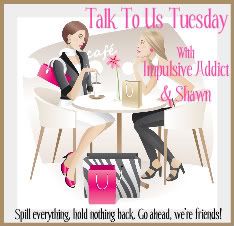 I'm sure we all know the fad of planking. Are people really that bored? How in the world do you come up with something like this? Maybe they were on the verge of passing out anyway, and decided to call it a trend to avoid being called on it. Besides, it's not a comfortable position. Don't ask me how I know that. Just letting you know.
Exhibit A
As you can see from Exhibit A, I think this is the perfect spot for her. At least she won't have a mess to clean up. Great plank by the way. Good form, arms in good position. All around, a 9.
And then we had owling. (Seriously! Owling?! All I can say is drugs are bad!)
My story for this is the person that started it, was actually caught in the woods about to use the bathroom. Instead they said, 'no, no, man. This is called owling! You haven't heard about this? It's the new planking! Idiot...you didn't know?'
I am jumping in on the trend, MOM STYLE! If you have ever had a day when your child is driving you crazy, you too, can join. If you have read some of my recent posts, then you know that my toddler is giving me the ride of my life, but I'm ready to hit the breaks. If you too, ever want to hide, run, scream, pull your hair out, or sell your child to the gypsies, then you too, can join. When the day seems to have no end, when there is no light in sight, and you're wanting an I.V. of coffee, my friend, this is for you. MOM STYLE. Now, if you are reading this, and you think I'm the devil for thinking my child is insane at times, not true. I am human and you must have super powers.
So, at the end of the day when you just want to relax with your own sippy cup, trust me fellow moms, I am right there with you. Together we can join in and win the battle that is toddler hood. MOM STYLE, UNITE! Meanwhile, on my next crazy day with my delightful little man, I will be invoking MOM STYLE, AKA, HIDING. Yup, you read right, hiding. Moms always joke about hiding in the closet to get away from their child, but this mom is not joking. I will bring my trusty friend Vino, and have some peace and quiet. Maybe bring a book or a magazine, I'm just not sure yet. Things could get crazy in there. Just me and Vino.
The next time you have a hectic day, just remember MOM STYLE and know you are not alone. There is actually someone out there, (ME!) that is actually crazy enough to go and do it :)
Happy hiding, everyone :)
**FYI, this post was intended to be humorous. I love my crazy little man to bits, and have only googled selling him to the gypsies twice. I also don't sit in my closet....on a daily basis.**