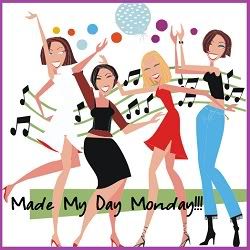 Okay, people! It's crazy, manic, Monday, and I'm double linking up! Wait, did you check the title? I did a vlog. That's right. Brace yourself!
If you haven't linked up yet, you should. Run! Go!!
**The vlog linkup is with
Today is my first day to check it out, and both of them are such cute blogs. LOVE!! And I know you will, too :)
Have a wonderful day!!